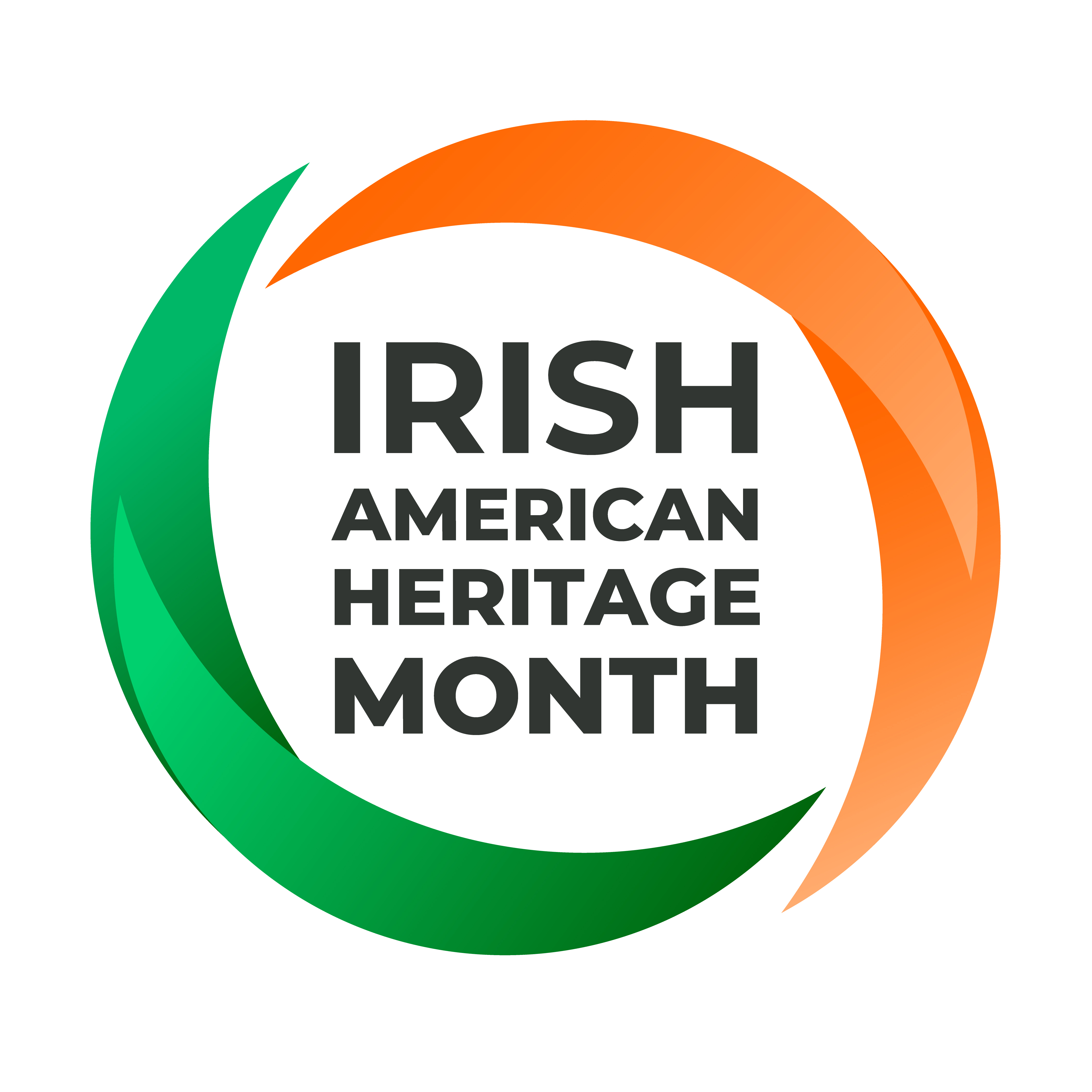 Since 1991, American President's of both parties and numerous acts of Congress and the Senate have designated March as "Irish American Heritage Month", a time to honor the numerous contributions that Irish immigrants and their descendants have made to our country. Sadly despite the fact that these Presidential proclamations "call upon all Americans to celebrate the achievements and contributions of Irish Americans to our Nation with appropriate ceremonies, activities, and programs", Irish American Heritage month has not received recognition comparable to that shown to other Heritage Months by our public and education institutions.
As set out in our Constitution, one of the purposes of the Ancient Order of Hibernians is to "To foster the ideas and perpetuate the history and traditions of the Irish people." In recognition of that duty, the National AOH Convention of July 2004, unanimously adopted a resolution that endorsed Project Irish-American Heritage Month and which states in part: "… local AOH Divisions are hereby urged to unite in this worthy mission by appointing Divisional IAHM Committees charged with developing and implementing strategies for the promotion and expansion of Irish-American Heritage Month celebrations in taxpayer supported institutions …".
Why is Irish American Heritage Month Important to the AOH?
We know that the Hibernians are active in our community 365 days a year, not just on March 17th, doing the good work for the sake of the good. This is our time to highlight all the contributions that Irish Americans have made to our community and the things we as Hibernians have been doing quietly throughout the year.

It is also a tremendous recruiting opportunity.
It offers an opportunity to raise awareness of our other missions

It opens the door to building relationships with our elected officials and making them aware that there is an active Irish American community of interest,
How Can I and My Local AOH Promote Irish American Heritage Month and Ensure that the Contributions of the Irish Are Recognized?
Contact your State Governor to have Irish American Heritage Month proclaimed in your State
Acknowledge that March is Irish American Heritage Month on your Website and Social Media assets.
Share the AOH's annual Irish American Heritage Month Video and daily profiles of notable Irish Americans on your division and personal social media sites.
People will not look forward to posterity who never look backward to their ancestors.

Edmund Burke